Apple Pie Steel Cut Oats in Sass Magazine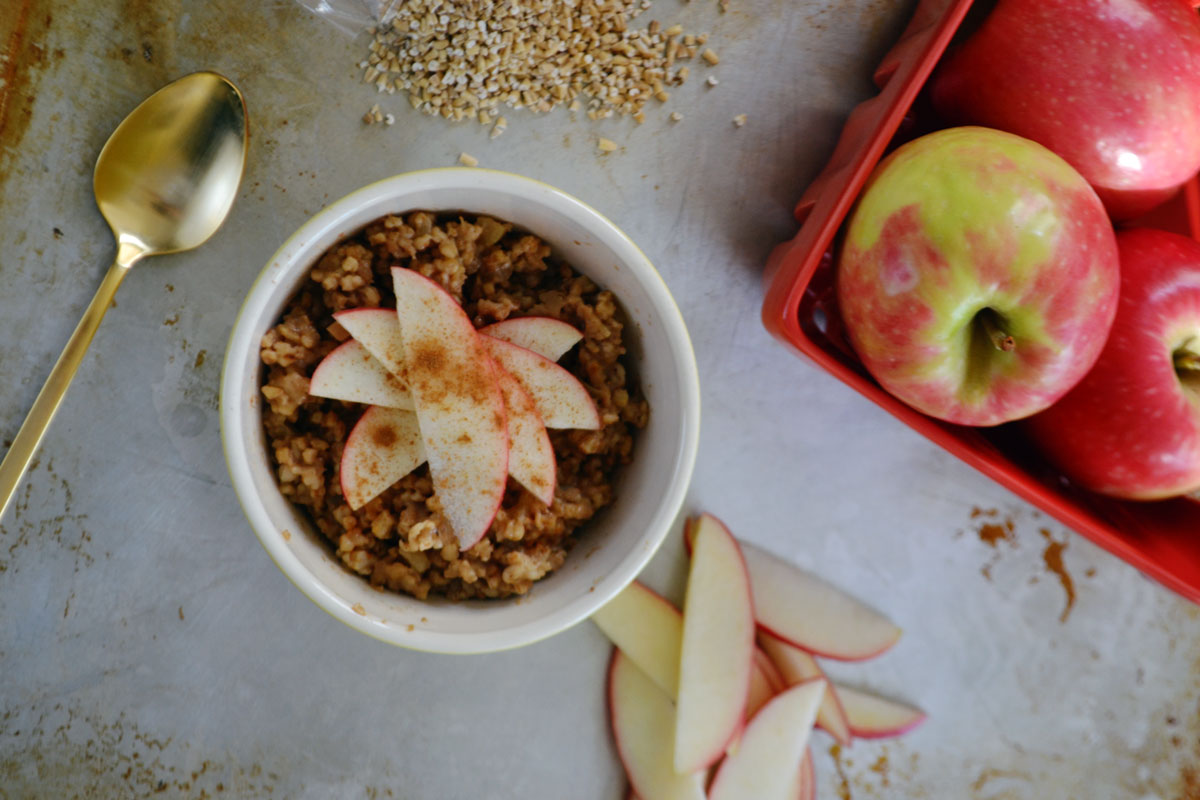 The rain and cold temperatures in my part of the world have made it very clear that it's time to dig the sweaters out of storage and return to warm breakfasts. I love a good green smoothie, but sometimes that's not quite enough motivation to get me to leave my cocoon of warm blankets in the morning. These Apple Pie Steel Cut Oats are worth shuffling to the kitchen for though. Even if it is before the sun rises.
Thank you to the ladies of Sass Magazine for including my recipe in their premier issue.
My Roasted Red Pepper, Pumpkin and Sweet Potato Chili recipe is also featured. Be sure to pick up a copy of the Fall issue or check it out online here.