Saving My Skin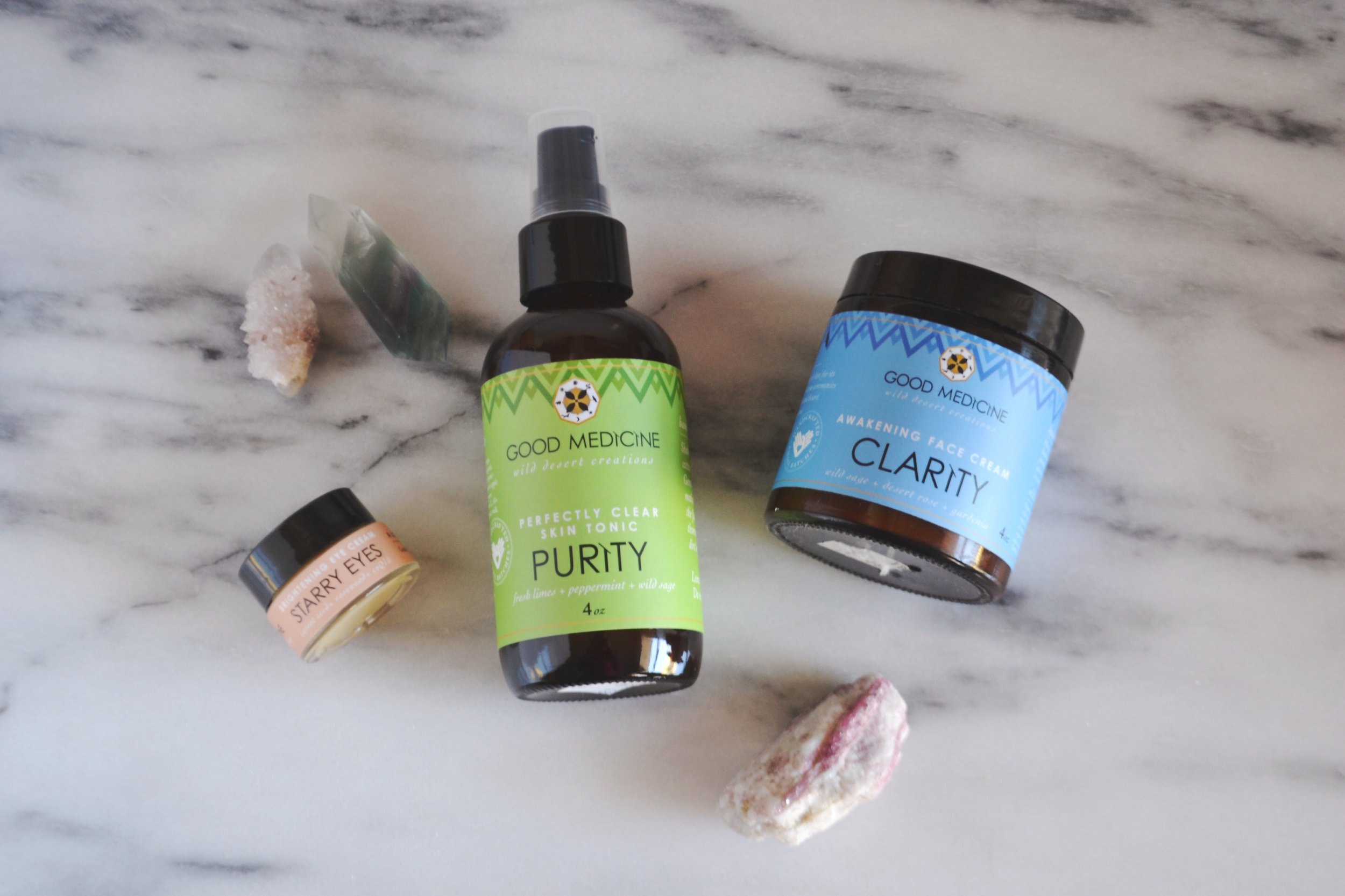 This introduction is long overdue, but please allow me to present what I consider my skin savior, Good Medicine Beauty Lab.
Right around the time I "became a woman" (if you catch my drift) at the barely ripe age of 10 I also became an acne fighter. It's something I really struggled with up until only a couple of years ago. For a time beating my skin into submission with harsh treatments (a certain product that starts with a P and ends in an -ive comes to mind) worked, but over the years that took it's toll too. I always figured that the way to control my oily skin was to keep it desert-like. Little did I know that I was simply exacerbating the problem.
Enter the concept of oil cleansing. Obviously this is no longer something new and exciting, but I'm adding my voice to the chorus of "this shit seriously works." It sounds absolutely counter intuitive but I was so desperate (see here) that I was willing to try anything. At first I tried simple coconut oil and saw some results and after that it was down, down, down the rabbit hole. It took plenty of experimentation but eventually a favorite blogger/podcaster mentioned Good Medicine, I ordered some samples at her recommendation and I've been an avid user ever since.
I started with the Rain Oil Cleanser and Perfectly Clear Skin Tonic but really started to see a difference when I added a good moisturizer (aka their Clarity Awakening Face Cream) into my regular routine. After that I've slowly started sampling and adding more of these products to my regimen. I love the warming sensation I get when I dab their eye cream on in the morning and have a good exfoliation routine down thanks to Ashes and Sand.
Combined with an increased focus on hydration and healthy foods, my skin is no longer something I have to stress about on a daily basis and I have immense gratitude for that. If you're looking to up your skincare game or to begin incorporating less toxic products into your medicine cabinet, I'd highly recommend giving Good Medicine a try.
**This post is in no way sponsored or endorsed. These are entirely my own opinions. I truly love these products and simply want to spread the word.**